The best Strollers with Reversible Handles 2023
As a new mother, you are sometimes confused about selecting the best product or suitable products for your baby. To buy something blindly, it sometimes happens that the product you buy is not the perfect one for your kids. It's not a rare situation. Every young mother faces this type of problem. Then you go for the second purchase. To avoid this issue, you have to know all of the features of the product perfectly. Then you can choose the right one based upon you and your kid's need. For example, you may go for a walk with your baby on the beach where pulling a stroller is easier than pushing. If you have strollers with reversible handle, then you can easily do what you want.
Best Stroller With Reversible Handle Compersion Table
What is a reversible stroller?
A reversible stroller allows your kids to face forward or backward. It provides you with the facilities to see your child face while jogging. Without disturbing them, flipping the handle allows your child to face you or face forward to discover the world. There are mainly two types of reversible strollers in the market.
Reversible Handle Stroller: In this stroller, you can reverse the handle from one side to another, but the seat or bassinet remains static.
Reversible seat stroller: With the static handle, you can reverse the seat or bassinet from parent facing to front-facing.
Both the category has some own pros & cons. But in this article, our main focused reversible stroller will be strollers with reversible handles.
The Benefit Of A Reversible Handle Stroller
If you go for this stroller, then it will become your everyday stroller. It can be a fantastic selection for both toddlers as well as the older ones. It is designed to make a parent's life simple and easy. Some main benefits of this kind of stroller are:
This type of stroller allows the baby to face the parent. Face-to-face is a convenient situation for a mother to take care of the kids. The eye contact moment with your child is specious, and it increases the baby's interaction with their parents. Without disturbing them, you can easily look after your baby.
This type of stroller is enjoyable for both infants and big kids. When she is young, parents might enjoy facing him and when baby graduates to older ones, then letting them face forward to see the world.
By flipping the handle, you can pull or push based on your mind, place, situation and demand. Sometimes it is easy for you to pull it rather than push. If you choose to pull or push, you can enjoy the walk on any terrain.
You can protect your child from environmental issues like strong wind or sun on your baby's face. Just reverse the handle and come in front of your child.
The best reversible handle stroller of 2023
Jeep Unlimited Reversible Handle Stroller
Our first pick for this section is jeep unlimited reversible handle stroller. Its reversible handle allows your little one to ride mom-facing or forward-facing. This modern stroller is mainly optimized for the on-the-go family. It is very much safe and superior for the rider. Innovative and advanced features make all the trip adventures for your toddler.
A reversible handle allows parents to provide different ways to ride to the baby. When paired with compatible car seats, it turns into a travel system. It fits almost all the modern infant car seats. The 3-position reclining seat provides all the comfort to your baby.
It has a 5-point safety harness for maximum safety, European style canopy with UPF 50+ sun visor. Its front swivel wheel and shock absorbing back wheel ensure a very smooth ride for the passengers. A large storage basket under the frame releases the tension to carry an extra bag for baby essentials.
Pros:
Parent facing or forward facing is smooth.
Adjustable footrest for better comfort.
Quick and compact fold.
Brake in all four wheels.
Cons
No peekaboo window for lookout the baby.
Final overview: It is an excellent stroller for your baby. With its reversible handle both, parent and baby can enjoy perfect bonding time, or simply baby can enjoy the nature around him. Price is also low compared to others. So in a word you can easily go for this nice stroller.
Ergobaby 180 reversible stroller:
Ergobaby is known for premium features. the reversible handlebar on this stroller easily moves with just one click. By flipping the handlebar with just one hand, you can allow your baby to face you or the world.
For your baby, there is nothing more important to know her parent. That's why this stroller is made this easy to reverse the stroller handle to parent-facing from forward-facing without disturbing the sleepy little one. This stroller is very light to carry, and one-hand fold makes the stroller easy for parents.
You can easily convert the stroller to the travel system. Just two click is enough to install some modern infant car seat to his stroller. It has four durable foam wheels for smooth riding. An extra-large sun canopy, parent cup holder, stroller frame makes the stroller very friendly to use. A lot of stuff is needed for a day out with baby easily carried through its extra-large storage basket.
Pros:
Lightweight and easy to push.
Easy one-handed fold.
Adjustable handlebar for different parent's heights.
Easy transition from rear to front-facing.
Reclining seat.
Cons:
The Price is on the higher side.
Opening this stroller is slightly challenging.
Final overview: This stroller delivers extreme comfort for both parents and baby. Its 3-position reclining padded seat, huge sun canopy, and the most important adjustable and reversible handlebar features ensure a super comfy ride.
Joovy Balloon stroller:
Our next selected stroller is one of the lightest strollers in the business. Its reversible handle helps you to stroll eye-to-eye, and parents have easy access to kids. If any child has separation anxiety, then this stroller is awesome for those parents.
This stroller is made easy for parents with the reversible handle and swivel wheels. This modern full-featured stroller allows the parent to do everything and go everywhere. It's the perfect reclining seat that is ideal for newborns.
A universal car seat adaptor helps to make this stroller to convenient travel system. A huge UV canopy protects your baby from harmful UV rays. One-hand standing fold makes the stroller very friendly to use. The Balloon is the perfect stroller for carrying from birth up to 45lbs.
Universal car seat adaptor.
UPF 50 protection.
Easy to maneuver.
Very lightweight.
Adjustable footrest.
Cons:
When parent-facing mode activates front wheel may create some issue with your feet.
Final overview: very lightweight, and all the right features make the stroller very attractive. Better wheel and stronger suspension, as well as reversible handlebar, make the trip very smooth for your little one. Without disturbing your child, you can complete the full ride.
Pivot Xplore Double Stroller Wagon:
Just a flip of the handle, and you can decide whether you pull or push. Our next selection is an exciting and latest model stroller that provides your child with ultimate fun and new experiences. You can be strolling with 1 or 2 kids up to 5 years old.
With a reversible handle, you can easily transform it from a stroller to a wagon. This reversible handlebar also allows parents to push it like a stroller or pull it like a wagon. This exciting feature helps to open up your kid's imaginations.
The all-terrain wheel provides the facilities to stroll anywhere or everywhere you want, even on the beach. You can cover up one or both of your children by its large sun-shielding canopy. A Lot of storage inside the stroller. You can easily take your two kids outdoor. The seats have enough amount of padding for the back of your kids.
Pros:
Easy to convert from stroller to wagon.
Lots of space for cargo.
Amazing braking system.
The seats are very roomy.
The color is very vibrant
Cons:
Very bulky.
Difficult to unfold.
Final overview: This wagon stroller impressive for the family who loves to explore something new. You can easily go on a walk or a trip from the park to the beach. If you want to impress your baby, then go for this exciting one.
Buying guide for a reversible handle stroller:
For a new parent, it always important to know some of the features of the best stroller. Otherwise, your purchase may turn into a bad one. Before buying a stroller with Reversible handles, you must have some following features to know.
Easy to fold: Generally, a reversible stroller tends to be difficult to fold. If this happens to you, then some trouble may happen on every trip with your kids. So it is an important feature to look at. The easy folding mechanism not only saves time but also reveals smartness.
Durability: To convert a normal purchase into a smart one, product durability plays a vital role. The stroller is a product that you don't want to buy every year. So do some research and find out the long-lasting stroller.
Easy to Transition: Since you want to buy a reversible handle stroller, it is also an important criterion. The best stroller takes any seconds to reverse the handle. Just a little push, and your forward-facing stroller converts into a rare facing. Also, the handle's smoothness is noticeable because sometimes a little jerking can disturb the sleeping rider.
Safety Features: Most important features for your lovely baby. Almost all modern stroller provides a safety harness system, sun protection for the rider. Before purchasing a stroller, you better check the safety score from the buyer.
Travel System: Nowadays, most modern strollers have an infant car seat adaptor buy, which you can convert this into a travel system. Make sure that your car seat is compatible with the stroller that you want to purchase.
Some other notable feature of the best stroller:
They must be lightweight.
Have a large space for carrying baby stuff.
They are good at shock absorption.
Have an all-terrain wheel.
Wheels must have brakes and locks.
Well-cushioned seating arrangement for baby.
Jeep unlimited reversible handle stroller vs Ergobaby 180 reversible stroller:
Right now, in the market, these two strollers have huge hype. Since each of them counts as the best reversible handle stroller, parents got some confusion. So here some comparisons between these two items.
Weight and capacity: both the stroller have almost the same weight and same carrying capacity. Both the stroller is very light to carry. And you can carry your child up to 3 to 4 years.
Travel system: The first one compatible with the following car seat: Evenfall Nurture, Evenfall Embrace, Click connect 30,35,40, Greco Snug Ride. Other strollers are compatible with any Chicco, Gracco or Britax Infant car seat.
Price: the main difference between these two strollers in their Price. The Jeep unlimited reversible handle stroller is only $98.99, and you need to spend $256.76 for the Ergobaby 180 reversible stroller. The difference is huge. Depend on your moneybag condition, make the decision. In amazon, customer reviews of the first product are 4.3 stars out of 5 and the second one got 4.4 stars out of 5.
Both strollers have a one-hand folding mechanism, and both are easy to use. Without any doubt, you can go for any of them.
Reversible Handle Stroller Accessories:
To have the proper enjoyment and safety for the rider, accessories are too important.
For extra comfort and convenience, you can purchase an Infant Comfort Cushion.
Snack Trays helps to keep snacks and sippy cups within reach of your baby.
Weather Shield protects the baby from the environmental elements.
Hats and sunglasses for babies help them to keep their eyes safe from the sun.
To make any trip memorable with your baby, we strongly suggested you have all these things in your collection.
FAQs about Stroller with Reversible Handles:
What is the benefit of a reversible handle stroller?
From lots of benefits, the most important one is you can convert the stroller front-facing to rare facing within a moment and without any disturbance to your baby.
How do you reverse a stroller handle?
It's a very simple and hassle-free process to reverse the handle of a stroller. You no need to worry about that. Without all the fuss, just a little push, and you can reverse the handle. Most of the modern manufacturers made the process super easy.
Which one is the best reversible handle stroller?
If you have no issue with the product price, you can easily go for Ergobaby 180 reversible stroller. However, the stroller's Price is high, but all the modern, innovative and safety features you will have in this stroller.
Can I use an infant car seat with a reversible handle stroller?
It is very much important to ensure the compatibility of an infant car seat with your stroller. All discussed items in this article are compatible with the infant car seat.
How can I ensure safety for my kids while using a stroller?
Always use the seat belt provided in the stroller. Almost all stroller has a five-point harness system for kid's safety. While using a stroller, always stay close and don't keep your baby in the stroller for a long time.
Final Words
In a busy life, it is very important to spend some quality time with your kids. There is nothing more comforting for a baby to know parents are near. By using strollers with reversible handles, you can easily look after your baby from the front. Otherwise, your baby can also enjoy the sight when you are pushing them from the back.
However, buying a stroller is the same as buying a car. If you can choose the perfect one for your family, then it can be said that you and your kids will enjoy every moment of every outing.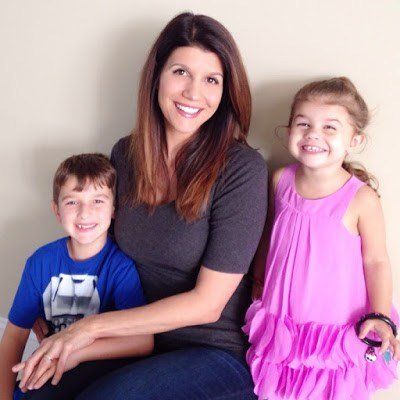 I am a social networks addict, and also it's partly what led me to blog writing. Now, I am working for BabyStrollerLab and also I have not looked back because! I enjoy getting in touch with my visitors as well as sharing my tales. I blog concerning crafts, parenting, health and fitness, dishes & just how I try to manage all of it as a functioning mom.