Best Jogging Stroller Review & Buying Guide
Are you a new parent looking to get back in shape? Don't let having small children get in the way of your goals–make them part of your exercise! If you're interested in jogging with your new little workout buddy, you're going to need a best jogging stroller. With the thousands of options available on the Internet, online shopping can be scary and overwhelming. Save yourself some time, because we did the research so you wouldn't have to!
A good jogging stroller should be durable, lightweight, and, most importantly, safe. It's important to keep in mind that a regular stroller isn't safe to jog with, so by buying a jogging stroller, you're investing in your child's health as well as your own. Jogging strollers have large air-filled tires, suspension systems with shock-absorbers, a locking, straight-running front wheel, a reclined seat angle and long distance between the wheels.
What is the Best Jogging Stroller
A jogging stroller is a specially designed stroller for jogging with your child. It's more expensive than a regular stroller, but that's because it can do more than a regular stroller. If you were to going running with your child in a regular stroller, it would first and foremost be unsafe for your child. Regular strollers aren't designed for high speed impact with rocks or divots in the pavement. Your child would be bouncing all around and jerked in every direction. A jogging stroller provides a smooth ride for your child and a little extra challenge for you on your run. Stability, size and weight are all things to keep in mind while you're looking for the right jogging stroller.
Things to Consider When Buying The Best Jogging Stroller
Because jogging strollers are such a large investment, here are several things to keep in mind before you make your purchase.
Child Age
Your child's safety is the main concern no matter what. As you've probably guessed already, you can't take a newborn baby out on a run. Before buying a jogging stroller be sure to consult with your pediatrician to confirm that your child has the sufficient amount of neck and core muscles to ride safely in the stroller.
Pediatrician's approval
Able to sit up/hold head up
Weight
The weight of the stroller is very important seeing as you will be pushing it for the duration of your run. Make sure to factor in the weight of your child in addition to the weight of the stroller. Best Jogging strollers are meant to be light weight and svelte. That being said, some strollers are going to be more lightweight than others.
The average weight of a jogging stroller is 20 lbs
If you're worried about strength, try lifting weights to build muscle before buying the stroller
Think about the area you'll be running in: Is it hilly?
Handle Height
Just as the weight is monumental in your decision process, the height of the stroller can make or break the deal. Depending on your own height, this may or may not be an issue for you. If you're a man of an average height or a woman of above average height, the handle height on the stroller probably won't ever pose a threat to you. Even if you're a woman of an average height, it's still important to double check before your purchase, and if you consider yourself short, you definitely need to check out the handle height. There will probably be some wiggle room with adjustments, but if the handle height is just out of your reach, you need to find a different stroller.
Tires are bigger than a regular stroller's, so the handles will be higher
Sample strollers in stores to get a feel for your right height
Look for jogging strollers with adjustable handle heights
Type of run
The type of running that you're interested in is also something to majorly consider before buying the best jogging stroller. If you're planning to run on trails or any other kind of uneven surface, you should know that that kind of environment isn't really conducive to jogging with a stroller. Jogging strollers are best on paved or smooth surfaces. Other than being difficult to push, running with a stroller on gravel or grass is dangerous for your passenger. While the stroller is designed to reduce shock, it won't fair well on rough or spongy surfaces.
Avoid rocks, potholes and uneven pavement
If it's difficult to run on, the stroller will have a difficult time too
Your child can feel the surface your on; don't forget that!
Portability
Just like regular strollers, best jogging stroller can fold into the trunk of your car. However, unless you have unlimited trunk space, the transportability of the stroller is significant in your choosing. If you're the kind of runner who stays in the immediate area for your runs, then portability may not be a major factor for you. Otherwise, you should check what other customers have said about transporting the stroller. Even if you don't plan to drive it anywhere, it's still good to check just in case.
Strollers can still be pretty big, even when folded
If you're unsure, measure the dimensions of your trunk
Consider the weight of the stroller as well because you will have to lift it in and out of the car
Usage
Like any other kind of purchase, you should assess your need for a jogging stroller before buying it. If you hate running, a jogging stroller probably isn't for you. You should also consider your child and his or her feelings toward strollers in general. If you're a marathon runner training for your next race, you should think about your child's ability to stay in a stroller for a long period of time. This applies to long runners in general. If you're unsure as to whether or not jogging is a realistic part of your work regiment, you might want to try it on your own for a while before making your decision. Running alone is hard enough as it is; don't forget the extra weight you'll be pushing!
Be honest with yourself
Evaluate your commitment
Think about your child
Budget
Last but certainly not least, you need to be prepared for the cost of a jogging stroller. As previously stated, best jogging strollers are quite a bit more expensive than regular strollers. If you're unsure as to whether or not you'll actually use the stroller, it's probably better to hold off on the purchase.
Take your time making the decision
Remember that you get what you pay for
If you don't need it, don't buy it!
Our Picks – Top Six Best Jogging Stroller
1. Baby Trend Expedition Jogger Stroller
This stroller is versatile and adaptive with a sturdy frame and innovative features. The tires are large for maximum control and the swivel front wheel makes steering easier. While the stroller itself is 29 pounds, it can hold up to 50 pounds.
Features
It has large and easy rolling all-terrain air filled bicycle tires
It has the swivel wheel, but it can also lock when you are jogging or rolling in the sand.
The seat reclines with a five-point harness system that allows the child to sit comfortably
Rear parking brake and one hand fold
Tire release quickly and easily for a more compact fold, ideal for travel.
Pros

Cons

Easy navigation
Terrain inclusive
Durable
Storage room
Comfortable
Parent and child trays with two cup holders.

Tires lose air quickly
Bulky
Front wheel vibrations
2. BOB Revolution SE Single Stroller
Use for everyday activities and high speed adventures. The BOB Revolution is lightweight and easy fold mechanism. It is designed to be comfortable for you and your child. This best jogging stroller is versatile in use and is accompanied with adjustable settings for the best fit.
Features
Locking front wheel
Lightweight and compact frame
Adjustable suspension system
Reclining seat
Back seat pocket
Multi position canopy with viewing window
Hanging basket
Durable fabric
5 Point padded harness
Rear wheel brake system
Pros

Cons

First rate construction
Long lasting fabric
Strong steel frame
Smooth ride
Easy to assemble
Heavy duty
Easy to navigate on uneasy terrain

Flat tires
5 steps to fold
No parking brakes
Front wheel can be unsteady
3. BOB 2016 Revolution FLEX Stroller
This all-terrain best jogging stroller is state of the art. Run on-road and off-road. The suspension system is built to endure bumps and other debris. It can carry up to 75 pounds. Fold to transport and adjust the seat with one hand.
Features
Swivel lock front wheel
Extra large cargo basket
Adjustable padded handlebar
Adjustable suspension system
High impact polymer wheels
Large canopy and rear brake
Pros

Cons

Easy to push
Handlebar adjusts
Padded seat
Crossbar brake
One hand release action
4. Graco Fastaction Fold Jogger Click Connect Travel System
Crossover stroller that combines the comfort and convenience of a traditional Graco stroller with the capabilities of a high functioning jogger. Stroller folds at the pull of a strap; so easy it can be done with one hand! Lightweight and portable for on-the-go. It can be used on all different terrains. Travel with everything you need with the storage basket, parent tray with storage, and child tray.
Features
Automatic storage lock.
One hand fold & Multiple recline positions.
Stroller accepts all Graco Click Connect infant car seats with a secure one-step attachment.
Front wheel lock & extra large canopy.
Lockable pivot front wheel.
2 step breaks & kickstand.
Holds up to 50 pounds
Pros

Cons

Easy transition from car to stroller
Terrain inclusive
Easy to fold
Comfortable and smooth glide
Quick and secure
Includes car seat
Easy to assemble and sturdy

Thin tire tubes
Bulky
Unwanted lock
Small phone holder
5. Baby Jogger City Mini Stroller
This stroller is lightweight and compact. It is designed especially for use in urban areas.This stroller weighs only 17.6 pounds for maximum mobility. It can hold up to 50 pounds and it possesses multiple recline positions. Easy to assemble by popping on the canopy and the wheels.
Features
Swivel lock front wheel
Quick fold technology
Multi recline seat.
front wheel suspension
Pros

Cons

Compact size
Easy to fold
Lightweight and comfortable
Large & adjustable sun canopy
Easy to steer

Unreliable warranty
Most accessories sold separately
Plastic wheels
Little storage room
6. Schwinn Turismo Swivel Single Jogger
This best jogging stroller is designed for easy use as well as comfort. The carseat adaptor allows for use with several carseat brands. Listen to music with its canopy mounted speakers. Wide tires are designed for multi-terrain usage. Its lightweight aluminum frame makes it easy to handle and lightweight in transport.
Features
Molded parent tray with two cup holders adds convenience
Rubberized, adjustable handle with slip resistant
Pivoting, molded child tray
Built-in MP3 speakers
Exposed spring suspension
12 inch front swivel wheel
16 inch rear wheels
Pros

Cons

Front wheel lock/unlock release lever under the handle
Quality storage
Wheels are easy to remove
Adjustable handle bar
Easy assembly & Smooth ride
Reclining seat & 4 cupholders
Adjustable sun shade

Bar across storage entry location
Difficult to inflate front wheel because of small valve
Shoulder straps don't come apart from waist strap
Bulky & Knob hand break
Proper Running Form with a Baby Jogger
Safety Tips for Using The Best Jogging Stroller
If the jogger has a wrist strap, use it when you're going down hills. Avoid hills all together if possible.
Lock the back wheels if you have let go of the strollers. Think of it like a parking break on a car.
Plan your route carefully. If the terrain is difficult for you, it will be twice as difficult with a stroller. Making sure that you're route is compatible with the stroller is important for you and your child. Even if you think you can safely maneuver the stroller over the terrain, think about the way the ground is going to feel for your child in the stroller.
Be cautious of the weather. If it's too hot, too cold, too windy or any other extreme weather condition, it's not going to be a fun trip for you or your passenger.
Check the stroller before you leave to make sure that everything is working properly. Even if it was fine on your last run, double check before your next. If you feel or hear anything break during your run, stop immediately.
If the stroller has a swivel front wheel (most of them do), be sure to lock the wheel before beginning your workout. Locking the wheel will make the stroller more stable on your run and prevent any potential tipping. Make sure your child is securely fastened at all times. Don't use headphones if you are listening to music. You need to be able to hear your child.
Bundle with clothes, not blankets. No matter how tight you wrap the blanket, it can still come undone and cause unnecessary problems. If you're running on the road, make sure you stay in neighborhoods or non-busy streets.
Never take your hands off of the stroller while you're in motion. You can run using one hand, but never go hands-free.
The Bottom Line
Investing in a jogging stroller is a great way to spend quality time with your child and simultaneously get some exercise. Before you buy your stroller, you should do some research so you know what you're purchasing. Our recommended six jogging stroller are six of the best jogging stroller available on the market today. These brand name products are user-friendly and highly adaptive. In order to determine which stroller is right for you, you should take your own needs and expectations into consideration. Some other things to consider are your intended use and price range. Remember that you get what you pay for, so the lower the price, the lower the quality. We checked out customer reviews and review sites on websites such as Amazon, Baby Gear Lab, Runners World, Consumer Reports and Thoroughly Reviewed.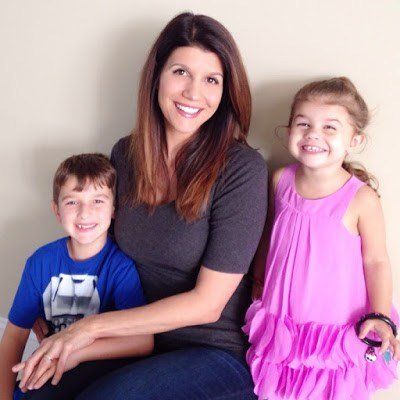 I am a social networks addict, and also it's partly what led me to blog writing. Now, I am working for BabyStrollerLab and also I have not looked back because! I enjoy getting in touch with my visitors as well as sharing my tales. I blog concerning crafts, parenting, health and fitness, dishes & just how I try to manage all of it as a functioning mom.