Baby Trend Expedition Double Jogging Stroller Review
When trying to control multiples, it can struggle. That applies to almost everything, two playful dogs, double homework, or playing basketball with two balls; you get the point. It's challenging handling more than one task, after all, the brain wasn't designed to multitask. That's why when you can get an item that helps manage things, it can be great. For kids, it is tough controlling them. Parents with two children that are very close in age can have a hard time dealing with them while traveling. Then, there are parents of twins. This can be a more demanding situation because it is definitely a different situation raising twins than kids of two separate ages. With this in mind, any parent can still benefit from a double stroller. This issue has been solved, traveling with multiple kids, now the question is what is the best double jogging stroller for you? The Baby Trend Expedition Double Jogging Stroller has been said to be an excellent choice for parents and guardians. It comes equipped with the features and functions that anyone would want while traveling.
Key Factors Of Baby Trend Expedition Double Jogging stroller
Storage
When it comes to storage, it can be a necessity. When traveling for long walks, toddlers are going to need snacks, juice, and other essentials for a long ride. This jogger comes equipped with great storage options for.
Budget Friendly
Many enjoy the strollers quality while not over exceeding their budget. The Baby Trend Expedition double jogging stroller may be more accessible to most parents who are watching their budget.
Quality Construction
It is made strong and capable of handling any terrain. Baby Trend Expedition double jogging stroller has pneumatic rubber bicycle tires, excellent to take on gravel trails and bumpy rides. This tire size helps to make a smoother ride for the kids and easier control and maneuverability for the parents.
Convenience & Saftey
As a parent, you always want your kids to be comfortable and safe. This stroller features a comfortable reclining seat for the kids. As they glide in their new jogger stroller, they may fall asleep, so you can easily recline their seats. Baby Trend Expedition double jogging stroller can be adjusted to multiple positions also. The seats also have a 5-point safety harness for extra protection. When you are finished with this stroller, you can easily fold it up. Parents won't have to deal with complicated folding systems. It is also lightweight, an excellent feature. Many say that with the kids in the stroller, it still feels lightweight and is easy to maneuver. Another great feature that offers safety and convenience is the rear brake system. This feature allows parents to stop the jogger stroller with their foot, allowing for a hands-free setup.
Feature
Both chairs recline for the kids comfort.
Parent tray with two cup holders.
Swivel front wheel that can also be locked for a more stable ride.
Adjustable sunshade for the kids.
Pros

Cons

It has big bike wheels that increase versatility so that it can be utilized on multiple terrains.
It has a storage tray with two cup holders for the parent to use for themselves or the children.
It has an adjustable sunshade that can shield the kids from almost any angle.
The front wheel can either swivel or be locked into place for walking versatility.
Has a rear brake system for hands-free convenience for the parent.
Thanks to the wheels it glides gracefully for any natural push for the parents and a peaceful, smooth ride for the kids.
Upon receiving the item, it is easy to assemble, adding convenience for the buyer.
This is a lightweight stroller so it can make for great portability.
The jogger stroller folds up easily for storage.

While the storage adds an excellent source of convenience, it is separated into two compartments so larger items may not be able to be stored; limiting a parent's storage option.
There isn't any boundary between the two seats, so a bigger kid and a smaller kid might lean into each other.
It most likely won't fit through a regular doorway, but most double strollers won't.
No cup holders or snack tray for kids.
FAQs
Q. Can I use this in the snow?
A. This double stroller can be used in most terrains. In the snow, many use it while the front wheel is locked for stability. Since the wheels are large, it helps it have excellent maneuverability through rough terrains.
Q. Can this stroller be compatible with car seats?
A. No, this stroller is not meant for newborns. This stroller is meant for each kid to be 6 to 50 pounds, and no more than 42 inches tall.
Related Post: Baby Trend Sit N Stand Double Stroller
Baby Trend Expedition Double Jogging stroller
Great stroller!!! Grandmother purchased it for my 2 1/2 year old, and 6 month old grandsons. It is lightweight, easy to use, easy to open and close, and pushes like a dream. My daughter is thrilled with it. One other reviewer said the front wheel was wobbly, but my husband put it together and we have had no issues. She has taken it through grass, sand, and of course concrete and it pushes so easily. The seats recline so my younger grandson can nap, while the older grandson can sit up and see the world go by. I don't think you will be disappointed with this great product!
Donabird Amazon Reviewer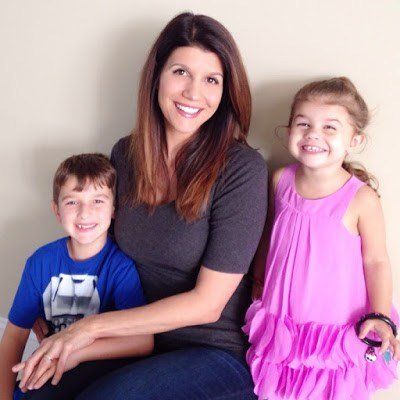 I am a social networks addict, and also it's partly what led me to blog writing. Now, I am working for BabyStrollerLab and also I have not looked back because! I enjoy getting in touch with my visitors as well as sharing my tales. I blog concerning crafts, parenting, health and fitness, dishes & just how I try to manage all of it as a functioning mom.