You have two kids or twins and have accustomed them to stroller for your relaxation to work or to jog. Now they are growing old, and you need to go jogging or shopping as usual. Again the age difference between your two kids is  3-4 years. You want to buy a stroller for a toddler. But it isn't very easy for you to put the younger ones in the stroller and hold the elder's hand while jogging or walking. In both cases having a double stroller with higher seat weight capacity, you need not worry.  In this article, you get enough information about the double stroller for big kids. Many modern strollers provide your required expectations.
Your primary target is getting a lightweight stroller but higher weight capacity so that your toddler or kindergartener is carried with it. That's why go yourself with a high weight limit stroller if you want to make a smart purchase. You can use it for a long time.
[amazon table="4426″]
Top 10 Best Stroller For Big Kids
1. JOOVY Twin Groove Ultralight Umbrella Stroller
When you think of a stroller for big kids, at first you think is it fit in doorways. This stroller releases this type of tension. It fits easily through standard doors. Without any attachment, it can be used for newborns up to children up to 50lbs.
Why parents love it
From toddler to kindergartener:
The stroller is not the type of product that buys frequently. Every year you won't buy a stroller for the baby. This JOOVY Twin Groove Ultralight Umbrella Stroller is made for both toddlers to a kindergarteners. Weight capacity of every seats up to 50lbs. That's why you can easily use it for a long time- so it cost consuming.
Sun and weather protector:
it has a superior type of canopy that protects your kids from weather and UV while running or jogging under the sun. It has reflective material around its four sides for more safety.
Keep them insight:
Even with the canopies, that means while under the sun, you can keep your eyes on the child with a peek-a- bow windows.
Side by side reclined seat:
Each of the stroller soft seats reclines independently and provides an almost flat ride for your kids. Its adjustable footrest in each seat keeps baby safe and secure.
Larger storage and backspace:
Each seat has a separate mesh pocket for toys or water bottles. Under the stroller, two roomy baskets denied your tension to carry a bag while jogging. You can easily take the necessary stuff with you. Two zippered back pockets ensure the security of your mobile or keys etc. cup holder for mom close to the handlebar keeps mom hydrated while strolling. So you can take sippy cups, snacks, toys, and many more things in this stroller.
Rain cover
Custom-fit rain cover protects your child from rain. So they can enjoy the rain and remain dry.
Some other notable features:
 Made by the aluminum frame
Water and stain-resistant fabrics.
The stroller weight is 26lbs- very lightweight to push.
have a carry strap that easily fit on your shoulder
Pros

Cons

Lightweight
Fits through doors
Kid-friendly storage
From birth to big kid
 Easy to fold and unfold

Canopy is useless when the sun is very low.
 No car seat adaptor option.
Finally, for its multifunctional qualities, it is one of the best double strollers for big kids. Siblings or twins, it is the best choice for the parents.
2. Britax B-Lively Double Stroller
This lovely stroller is featuring an all-wheel suspension for a comfortable and smooth ride. Britax B-Lively Double Stroller made with a lightweight aluminum frame.  Every seat can carry up to 50lbs, which means you can easily carry your children up to 6 years, making your jogging hassle-free. A large canopy with a breathable ventilation window keeps the baby cool while strolling. Storage and multiple pockets help to carry the required gear for your naps.
Why parents love it
Its structure: 
Its structure is made with a lightweight aluminum frame. Both seats independently recline to infinite—all-wheel suspension for an ultra-smooth ride. When paired with an infant car seat with an adaptor kit, it is easy to compatible with the infant car seat.
Birth to 50lbs:
Its strong aluminum frame carries the weight easily up to 50lbs. So you need not worry about your 5 to 6 years' children.
Large canopies:
Large and independent canopies protect from harmful UV and weather. With greater ventilation systems in the canopies, your kids never feel uncomfortable while cruising. On the upper side of the canopies, you get a peek-a-boo window to keep them insight.
Big storage compartment:
Britax B-Lively Double Stroller has a large storage compartment under its seats with both front and back access, making it easy to store grab gear on-the-go. 6 zippered pocket also secures your stuff to loss.
Some other notable features:
Easily fit through standard doorways.
5-point harness system that keeps your baby safe.
The product weight is 29lbs- it's light.
Pros

Cons

Large canopies
basket for storage
Lightweight
Easy to fold

Back and in a front-the stroller is long.
Have to buy a car seat adaptor separately.
This stroller is designed for caring parents with real-life challenges. It's a perfect stroller for twins or siblings. It is light, easy to move. You get what you pay for Worth the money.
3. Evenflo Pivot Xplore Double Stroller Wagon
Just flipping the handle- your stroller turns intro wagon. These flipping handles, giving you the ability to push or pull on your next adventure. Pivot Xplore All-Terrain Stroller Wagon gives you new riding experiences by accommodating 2 kids up to 5years old. From the playground to weekend outing helps you to tote around your kiddo in a comfortable style. Evenflow, the producer company dedicated themselves to the design and engineering of products for real life.
Why parents love it:
Push or pull:
You can easily change into stroller mode with a quick handle flip if you want a push. Are you getting bored? No worry- just flip the handle again. It turns into a wagon. Now pull it. It is simply easy to adapt to your riding mode.
All terrain-wheel:
Modern all-terrain wheel permits you to take your child anywhere. Tires are made with solid rubber. That's why Pivot Xplore All-Terrain Stroller Wagon moves easily over gravel, dirt, pavement. Park, mall, playground, even on the beach, your child can join you with lots of fun.
Canopies with UPF 50+:
Cover up one or both children with UPF 50+ sun shedding canopies. In this stroller, you can reverse canopies. This system provides you two color options.
Precious cargo:
From a water bottle to a diaper bag, toys to snacks, you need to take much stuff while jogging or strolling for your lovely kids. It has an easy-access basket to hold all of your accessories. Storage outside and inside keeps everything within arm's reach.
Snacks tray:
Stylish, handy snacks tray between to kids make it easy to share snacks and share a smile.
Harness system:
The seats have a nice amount of padding for the back of the baby. Along with the harness system, you can keep your little angel inside the wagon.
Some notable features:
A powerful brake system makes the stroller safe.
Footwell for the big kids
Easy setup system. No more 15 minutes required from the porch to set up
The color is very vibrant
Pros

Cons

Modern technology
Lots of space for kid's leg and also for your necessary things.
All-terrain wheel
Folding and unfolding are fairly easy.
The one side does lower to allow children to climb in or out.

Very bulky
No rain cover
No reline seat.
Overall it is an exciting stroller for your kids. They must love it. The quality of the product must exceed expectations for the price point. The function of shifting your stroller to the wagon is extremely easy and highly convenient. The all-terrain wheels grace over bumps in the road and the grass. Parents can easily look forward to years of use!
The Baby Trend Navigator Double Jogger Stroller is specially designed for parents with twins or two kids aged up to 6 years. From lots of parent's reviews, they ensure that they use this jogger for their 6 years child. This stroller accommodates two baby trend infant car seats. It has reclining seats that give a comfortable place for your kids to relax while jogging or strolling.
Why parents love it:
Double front swivel wheel:
You already know about this special feature. It has 4 wheels, 2 of them in front. Air-filled bicycle tires ensure ultra-smooth easy pushing. It can easily move over any uneven surfaces for its wheel without creating any problem for your kids.
Reclined seat:
Each seat independently reclined to infinite to adjust your baby angle according to their demand. Sometimes one kid wants to see the sky, and others want to see around. Its independent recline facilities release your tension. Padded seats are comfortable for your toddler. Five points harness the system to ensure greater safety for them.
MP3 player:
Your kids want to listen to the song while strolling. And you know you are only a bathroom singer. Don't worry. This Baby Trend Navigator Double Jogger Stroller has a nice MP3 player with it. Now parents can also enjoy their jog by listening to a song with their child.
Enough space:
It has two large storage basket under the seat. Parent tray with two cup holders ensures your child snacks on time. And those two large baskets ensure every single thing carried with that requires kids while strolling.
Adjustable canopies:
Its big and adjustable canopies ensure your child's protection from UV, and its two mesh windows ensure extra airflow for your kids.
Some notable features:
Padded on the seat easily washable.
Parking brakes.
Can accept one or two Flex Lock infant car seats.
Pros

Cons

Pretty cheap for a double stroller
Enough foot room for both kids.
Rolls easily
Large storage compartment.
Easy to fold and unfold.
Overall this one of the highly rated and most popular double jogging strollers according to thousands of parent's reviews on the internet. Each seat can take up to 50lbs. You can easily accommodate up to 100lbs or two kids up to 5 or 6years.
5. Summer 3Dpac CS+ Double Stroller
Summer 3Dpac allows your two big kids up to 6 years' seat side by side. It is one of the smallest and lightest models but it is half the price of rival models. It is a capable and well-recommended option for parents with 2 children weighing in at 50 pounds. The stroller has a sturdy but easy to maneuver lightweight frame.
Why parents love it:
Lightweight and compact:
Want to go jogging with two kids but tension for the bulky stroller. This lightweight stroller makes any outing a little easier. Even you can push the Summer 3Dpac CS+ Double Stroller with one hand while both the kids into it. Very compact fold with auto lock and carry strap helps you to carry, storage and keep it anywhere in the car.
Car seat compatible:
without any adaptor, you can easily use your favorite infant car seat.
Fit in doorways:
Sometimes, you need to go to your neighbor but can not take the stroller because it stuck in the neighbor's door. But wide really amazed you. Reviews from many parents can be ensured that they are very much satisfied with the stroller's width. It fit easily through any standard doorways.
Roomy basket:
The basket of the stroller is so large. After kit your diaper bag down there, you still have enough room for lots of stuff. There is also a pocket behind each seat to keep keys, mobile, etc. that means extra storage for you.
Some other notable features:
Extra-large canopies with peek-a-boo windows ensure parent to keep sight of them.
Kids sippy cup pocket
Parents cup holder closer to the handlebar.
Adjustable footrest system.
Pros

Cons

Lightweight (23lbs)
One hand self-standing compact fold
Very narrow
Weight capacity up to 100lbs
Auto-lock system
Multi-position reclined seat

Canopies are useless when the sun is very low.
No rain cover
This is one of the best double strollers for big kids. Assemble is almost not even required. In a nutshell: lightweight, easy to fold, comfortable, smooth, roomy space for storage means it's perfect. If you need a stroller for your big kids, then don't be hesitate.
6. ZOE XL2 Luxe Twin Stroller
The products that don't need to be changed or replaced every time your family changes are the best product. Based on this concept, this stroller manufacturer built a lightweight and modular stroller with accessories to expand or upgrade as your kids grow easily. This stroller is designed to grow with your family. With an expandable tandem add-on seat, the stroller turns into a triple or quad stroller from a double stroller. For its narrow construction, it easily fits through any standard doorways. If your space is limited and you have a problem lifting heavier items, ZOE XL2 Luxe Twin Stroller is the best choice.
Why parents love it:
Easy to use:
ZOE XL2 Luxe Twin Stroller is one of the easiest strollers to use. Easiest means folding and features that use daily. With a tall handle, extra kick space, and oversized standard wheel, this modern stroller can handle anything while jogging, shopping or traveling. The easy fold and collapse only take a few seconds. As your car's trunk space is a hot commodity, its compact fold easily fits on the trunk.
Expandable option:
It has an exciting option to add an extra one or two seats with it that saves your money if you need a triple stroller in exchange for a double stroller.
Storage:
It has a large storage bin under its seat with back access. This basket has a 10lbs weight limit. Kids cup holders for sippy cups and toys or snacks. For a parent, there is another cup holder close to the handle.
Shading system:
The extra-large canopies can be extended below the knee that protects little ones at all angles. This UPF50 canopy has a magnetic peek-a-boo window to keep the sight on them from the backside. These canopies can be removed easily while not in use.
More other notable features:
The ultra-luxury fabric used in the easily washable seat.
The backflips open to airflow.
The newest model weighs only 19lbs.
Pros

Cons

Lightweight
Easy to transport
Fits through all doorways
Independent reclined seat and your toddler can nap in it.
Lots of storage spaces
Easy to navigate through tight spaces.

Parent's cup holders create an issue to fit in the doorways.
No snack tray
If you're trying to find a lightweight, travel stroller that is super easy to use, this is it! This is one of the best double strollers for big kids.
7. BOB Gear Revolution Flex 3.0 Duallie Double Jogging Stroller
One of the best double strollers for big kids is BOB Gear Revolution Flex 3.0. This stroller allows you to go wherever the adventure is calling you. If you are a fan of jogging and you have two kids won't let you down. Want to go beach or snow or any bumpy roads it always moves like a breeze. It is a heavy-duty vehicle and for its air-filled tires. It accommodates two children, each up to 50 lbs.
Why parents love it:
Large seat:
The BOB Gear Revolution Flex has two roomy seats. Not only each seat's weight capacity is up to 50lbs but it also can accommodate kids up to 44 inches in height. Both seats can be reclined very deep. You just squeeze the back piece and use the straps to get the passengers' angle. For its excellent weight distribution, kids of different ages and weights easily share their ride.
Canopy:
I already mention the size and extendibility of these modern canopies. You can easily check your kids and chat with them without stopping your jog through the convenient peek & chat windows. The windows have a quiet magnetic closure so that you won't wake your sleepy riders while checking.
Maneuverability:
BOB Gear Revolution Flex is very easy to steer. Its modern bike-style suspension system ensures a smooth ride for the rider. So even on the bumpy paths or rocky roads, your kids feel fewer bumps along the way. It is very easy to push. You can carry your two kids all day long without a bit of strain. Front-wheel locks forward, which is very much useful when you strolling over a rough surface. During turning and going through tight spaces, front-wheel swivels that increase maneuverability.
Pockets:
It has no less than 10 storage packets for carrying many kinds of stuff while strolling. You can keep your large size phone in one of this pocket easily. A large size cargo basket provides plenty of room for your gear.
More other notable features:
The adjustable handlebar offers 9 positions, that's why parents of every height can easily adjust the handle's height.
One-hand recline lays near flat.
Each seat offers a nice truly upright position that toddlers like.
Pros

Cons

Ultra-smooth ride
Birth to 50lbs per seat
Compatible with most major car brands
Seatback ventilation
Easy remove the rear wheel.
One-handed recline adjustment.
Durable and lightweight aluminum frame.

Maybe crate problem to put it in the car trunk
Price is high
Some accessories need to be purchased.
This is surely one the most expensive but also the best double stroller for your two big kids. The stroller does everything that a parent wanted it for. If you keep the price tag away from your mind no stroller provides more comfort to your rider.
8. Joovy Scooter X2 Double Stroller
The scooter x2 has been produced with modern features, good looks, and the highest quality of materials for your children's comfort. It is the most popular side by side double stroller for big kids. This lightweight stroller is updated with a new fresh look with a strong but light graphite colored frame. Its rubber sealed bearing wheels in front and back are incredibly easy to maneuver and provide the rider a very comfortable ride. Each of the seats can carry weight up to 45lbs and both seats can recline independently.  This stroller comes in a variety of colors and a very reasonable price.
Why parents love it:
Able to fit in narrow space:
Generally, a double stroller for big kids is hard to maneuver and tough to control in tight spaces. But the narrow design of this stroller releases this tension. The size of the stroller allows you to stroll through standard doorways with ease. No need to fold the stroller to get it through the doorways.
Bigger and better wheel:
it has a double front wheel, which gives a strong foundation to the stroller and provides extra stability while strolling with two kids. Larger and rubber sealed modern wheels in front and back give a smooth and comfortable ride with incredible maneuverability.
More comfort and safety:
every seat reclines independently in infinite position according to your rider's choice it reclines all the down to near flat position for napping. With one hand recline mechanism, you can easily ensure the passenger's relaxation. It has a strong 5-point harness system. The removable bumper bar provides extra safety and snug while you go for an outing.
Larger storage:
More storage space for the parents and kids is more storage space than any other double stroller available into the business. Under the seat, its large gear basket gives you lots of space. The backside mesh cup holder and two zippered pockets keep your necessary stuff safe and close. Each seat is having a separate mesh pocket for toys and snacks for kids.
Larger canopy:
Joovy Scooter X2 has an oversized canopy that is constructed with super durable 600D nylon. Its canopy is one of the largest on the market that ensures plenty of shade for your kiddos. The large peekaboo window allows the parent to look after them without stopping their strolling.
More other notable features:
Very easy folding mechanism. You can fold it through one hand.
Linked rear parking brake.
Pros

Cons

Lots of storage
Narrow and lightweight
Easy to fold and recline
Largest canopies on the market
Removable bumper bar
Zippered pocket for valuable belongings

Relatively low handlebar.
Not good for off-road adventures.
Overall it is the best in the business according to thousands of reviews by the parents. Joovy Scooter X2 has everything the parent is looking for at this great price. If you looking for lots of walking where even bigger kids are comfortable, then it is the greatest.
9. Keenz Stroller Wagon – 7S Pull/Push Wagon Stroller
The stroller KEENZ manufacturer is the first brand to combine safety and functionality with modern design On the market. Keenz Stroller Wagon is the first stroller who obtained JPMA certification. The stroller is completely foldable, and for compact design.
Why parents love it:
Versatility:
Keenz Stroller Wagon comes fully equipped with all the features that make it easier to get out. The stroller is designed for an active family. Parents can use this wagon stroller for their kids for beach or park trips, family outings, sporting events, and more.
High weight capacity:
The structural frame is made with light and durable 1.6mm aluminum frame from baby to big kids, which makes the stroller very light but 110lb weight capacity. For that, it is suitable for babies from sitting independently to bigger kids up to 45lbs.
Pull or push:
Offering comfort, convenience, safety and quality Keenz Stroller Wagon is easy to move whether pull it like a wagon or push it like a stroller based on your mind, place or event. its lightweight and pivoting front wheels ensure easy maneuverability.
Safety and comfort:
The stroller is awarded by the Juvenile Products Manufacturers Association Certification Program (JPMA) for its 5-point safety Harness on each side. With 3 adjustable heights on both sides for the harnesses,  ensure safety for both babies and kids. It also makes day-to-day life easier for special needs families by providing additional medical equipment space.
More other notable features:
The removable polyester canopy provides shade and privacy for the kids from all of the side.
The stroller is finished with removable and washable interior padding.
It has built-in shoe storage. Besides that, it has a cup holder, grey color bag, storage cover, and canopy storage bag.
Pros

Cons

Folds up easily and quickly
Riders have plenty of spaces for whatever else they want with them
Super easy to wheel around
Padding is nice
Pus or pull- you decide
The brake is flip flop friendly
The sidewall is high enough that they can stand without tipping it over.
Adjustable handlebar

Non reclined seat
Not for nappies.
Price is on the higher side
The Keenz is one of the best double strollers for big kids go-to for all-day out of the house, traveling-theme parks, aquariums, and zoos. Your two kids love being able to get in and out.
10. Baby Jogger Summit X3 Double Jogging Stroller
For exceptional performance and maneuverability, Baby Jogger Summit X3 is one best double stroller for big kids. You can hardly miss any of the outings for this jogging stroller. It can move quickly on any terrain.  All-wheel suspension and air-filled tires mean your children enjoy the ride as much as you do. Its near-flat reclining seat ensures comfort for the riders. The modern vehicle is suitable for birth to 5years baby weight up to 50lbs or 22.3 kilograms. It has a comfortable handlebar for parent's convenience.
Why parents love it:
Easy to fold and store:
Compare to the same design stroller, it is very easy to fold. Baby jogger's one-step pull-to-fold design is simply fantastic. It had to fold with minimal slack for both seats and less effort to pick up and put in any car trunk.
All-terrain vehicle:
12 inches front air-filled tires with front-wheel lock mounted on the handlebar make it very easy to convert the jogger into the stroller. The all-wheel suspension mechanism soaks up road bumps. So even on hilly or uneven terrain, your kids hardly feel any bump. Hand-operated rear brakes ensure more control on the vehicle.
Shading and ventilation:
You will love this UV 50+ canopy because it can be extended very low to ensure the baby's shade when the sun is low. It has a peek-a-boo window so you can silently check your little one. The canopy has a side ventilation panel on each seat that ensures airflow for the baby, protecting them from a suffocating environment.
More comfort and safety:
The seats of Baby Jogger Summit X3 is built for comfort. The stroller seats recline near a flat position to ensure your child is comfortable while you stroll. The seat is deeper than any other stroller. A five-point adjustable harness with shoulder pads and rear parking brake ensure the full safety of the rider.
More Other Notable Features:
Remote wheel lock near to the handlebar
Large storage facilities under the seat that ensure you to carry lots of belongings for the baby.
With its excellent weight distribution and balance, you will avoid pulling to one side.
Pros

Cons

Durable
Great balance
Big canopies
Smooth ride
Easy to fold
All-wheel suspension
Easy to recline

Non-adjustable handlebar.
Accessories are sold separately.
Your active lifestyle doesn't have to slow down if you have this best stroller for big kids. Baby Jogger Summit allows you to bring the fun for you and your kiddos. It's a significant investment, but you undoubtedly found it to be worth it. Compared to cheaper basic strollers, this is well made, and you must be happy with the purchase.
[amazon bestseller="double stroller for big kids" items="10″ template="table"]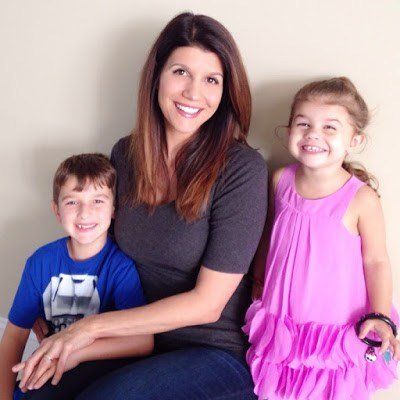 I am a social networks addict, and also it's partly what led me to blog writing. Now, I am working for BabyStrollerLab and also I have not looked back because! I enjoy getting in touch with my visitors as well as sharing my tales. I blog concerning crafts, parenting, health and fitness, dishes & just how I try to manage all of it as a functioning mom.