Best Double Stroller for Infant and Toddler Reviews & Buying Guide 2023
Having twins is not the only reason to consider purchasing a double stroller, you can have two kids who are one or two years apart and feel the need to own the best double stroller for infants and toddlers. Your kids could have a difference of one year, two years or even three years. Whatever the case, finding you in such a situation would prove a dire need to purchase a double stroller. This is because handling the two kids at the same time could be a lot of stress, especially when you are to go to the mall or the market.
A double stroller, also known as a tandem stroller or a baby transport, is a vehicle used to carry babies and infants around and is pushed by hand. The best tandem stroller designed for one child sits in the front and the other child behind. Strollers with a tandem design are easier to maneuver through crowded places and stores because this type of stroller has the same width as the single stroller. Double strollers are the best option for moms and dads with two infants, whether twins or a year or two apart. The baby transport makes it easy to handle two kids at a time. You get to walk at your own pace and save energy by not carrying any of your kids by hand.
Types of the Best Double Stroller
This kind of stroller is the best stroller to carry twins in. the infants get to sit side by side which will give you easy access to the two children without any obstructions. Compared to the tandem strollers, which the kids get to sit one in front of the other. This stroller usually has six wheels. This makes it a bit hard to push and steer because the kids get to sit side by side. The width is a drawback as it is quite challenging to maneuver the stroller in some crowded spaces.
2.

 Sit and stand strollers
The sit and stand stroller is the best alternative for an active toddler. The toddler has the option of jumping out of the stroller and walking side by side with you or simply sit in the stroller and enjoying the ride. This stroller will be ideal for parents whose kids are always asking to come out of the stroller or who prefer to walk by themselves when they are in the mall or simply taking a walk and the kids get to sit down in the stroller when he/ she gets tired.
The tandem stroller design for the younger child sits in the back and the older in front. A child who sits at the back will have an obstructed view, but some manufacturers have made tandem strollers with elevated back seats in other to improve the view from the back seat. The front seat of the tandem pushchair can recline fully so that your infant can relax or sleep comfortably. Some tandem strollers have reversible seats. So the kids can face each other or meet you. This stroller is suitable for parents who have infants and toddlers. So he can use this stroller for newborns and toddlers.
These strollers are best for toddlers and older kids. They don't have much padding and are not quite modifiable. They tend to be more economical than the other strollers with supplementary features.
These strollers are usually good backup strollers just in case you are out and about with your kids and they are tired of walking, then the stroller can be used.
However, these strollers are not recommended to be used for babies as most of them are not made for babies because they are not well padded to provide extra comfort for the baby, and they don't have adequate head support to keep the infant comfortable and the lightweight strollers are not made to recline fully. Just in case you are looking to purchase one, here are the top 6 best double strollers for infant and toddler reviews to help you make a good choice.
TOP BEST DOUBLE STROLLER REVIEWS
01. Delta Children LX Side by Side Stroller
This stylish stroller is perfect for growing families as your child can sit in it from infancy till she is a toddler. It is sturdy and can take a weight of up to 35 pounds. With a lot of space for storage, you have no problems putting things like your baby changing bag and other things while jogging.

Features
It can accommodate children that are up to 35 pounds of weight.
Features a European style canopy.
It is comfortable and stylish and features a lot of space for storage including a cup holder.
The pushchair of this best double stroller has five-point safety harnesses so you have peace of mind knowing that your child is safe and secure.
It also has a lightweight frame which means it is not too heavy. And it folds for easy storage.
PROS
Your kids get to sit side by side so you have easy access to both of them.
There is no obstruction of one child by the other as with tandem strollers.
Parents can easily keep an eye out on both children.
Moderately large canopy that shades the children from the sun.
Safe.
Easily Stored.
Lightweight.
CONS
Because it is side by side the width will make it a bit difficult to maneuver in crowded places or stores.
Its six front wheels make it a bit difficult to control. It is not made to use on rough terrain.
02. Baby Jogger City Select with Second Seat
This versatile stroller is built in the tandem style where one kid sits in front of the other. This stroller will grow with your family from your first child to the second. The stroller is a bit narrow so you will have no problem getting it through doors and crowded places. It will cost you around 535 dollars to purchase.
It is made with 100 % polyester and comes with an optional car seat, bassinet kits, and other accessories.
This best stroller is versatile as it can be converted to a pram, a single stroller, a double, or a travel system.
It folds quickly and easily so you get to fold your stroller in one step.
The parking brakes are hand-operated, unlike most other strollers that are leg operated.
The seats are padded for extra comfort and are recline able only by pushing a button. Each seat is able to carry a weight of 45 pounds maximum.
PROS
This stroller's seats can be adjusted just by the push of a button.
Highly versatile.
Hard brakes for easy riding.
CONS
Because of how sturdily built it is, you may find it quite heavy.
03. Contours – Options Elite V2 – Convertible Double Stroller – Charcoal Grey
This stroller is a tandem style stroller that is perfect for parents of twins. Its 7 seat configuration allows the parent to position the child it the most comfortable position. This stroller can take two infant car seats at a time, unlike some others that can only take one at a time. It will cost you around 300 dollars to purchase.
Features
It has 7 seat configuration.
The seats can be removed and positioned in any position that suits the parent most.
This best stroller can take two infant car seats at a time.
It has a sizable storage basket at the bottom.
The wheels are rubber coated shock absorbing.
10 inch rubber-coated wheels that helps you to smooth ride.
Pros:
It can carry two car seats at the same time so it's ideal for twins.
This stroller comes with one universal car seat adapter that can fit over 20 different car seats.
Folds easily and can stand on its own for easy storage. Unlike some strollers that have to be kept flat on the floor.
CONS:
It's quite big so consumes a lot of space.
This best double stroller is also quite heavy.
It does not come with a travel case
04. Britax B-Lively Double Stroller
This stroller is a side-by-side stroller that is a light frame and easy to fold for easy transport and storage. It is very easy to maneuver in crowded places and small spaces as it has only four wheels in the front.
Features
With only 4 wheels in the front, it is easily maneuverable and it is quite easy to fit through most doors, unlike other side by side strollers.
Folds quickly and easily and has a light frame.
The handles are highly adjustable.
It can only take one car seat at a time.
Pros:
5 point harness and easy maneuvering.
Lightweight aluminum frame.
Designed to fold easily and quickly.-
CONS:
It does not come with a travel case
05. BOB Revolution Flex Duallie Stroller
This is a side-by-side stroller that has only one wheel in front that locks forward for good stability. It is easy to maneuver in small spaces. Because it has high stability it can be used on a rough terrain and while jogging.
Features
It is super easy to fold.
One wheel in front that locks forward for good stability.
Its padded handles have nine adjustable height positions to fit parents with different heights.
Pros:
It's One Swivel-locking front wheel makes maneuvering in tight and crowded places easy.
Locks in a forward position for increased stability when you are jogging or strolling on a rough terrain.
Folds easily with just two steps.
CONS:
Does not have hand brakes for steep hills.
It is a bit heavy
06. Baby Trend Expedition Double Jogger
This side by side stroller is one of the best double strollers that have a single front wheel that swivels for easy maneuvering its wheels are pneumatic bicycle tires. It consists of a convenient parent tray with two cup holders. The parent tray comes with an mp3 speakers plugin which is compatible with the most mp3 player and also a covered storage compartment. Its 5 point safety harness will give you peace of mind knowing that your kids are safe and secure.
Features
Wheels are pneumatic bicycle tires.
Has a convenient parent tray with two cup holders.
5 point safety harness.
Parent tray has a mp3 speakers plugin which is compatible with the most mp3 player.
Pros:
The convenient parent tray has two cup holders and a mp3 speaker plug in.
Lockable front swivels wheel.
CONS:
Doesn't have a handbrake but it comes with a jogging strap.
Since it has bicycle wheels, you will experience flats depending on how much it is used.
What to keep in mind when buying the Best Double Stroller?
Before you go ahead and purchase the best double stroller for infants and toddlers, there are certain factors that you have to consider. Buying a top-rated double stroller can feel like shopping for a new car at times. And it gets more complicated when it involves two infants. But there is a stroller for everyone regardless of your needs.
Consider the size of your vehicle

.
Strollers often take up a lot of space when folded and put in the vehicle, so it is essential to consider your car's space before buying a stroller. Some strollers are pretty big, and some are considerably sizeable and easier to store. So if you own a small car, you might want to consider buying a stroller that is lightweight and substantially small.
Ease of folding
It is also advisable to purchase one that is lightweight and folds easily, preferably with one hand. Having to unload two infants is quite a hassle, so the best option is to get one that folds easily with one hand so while you are folding the stroller with one hand, you can hold one infant or some bags with the other hand.
Attaching and removing the car seat
Check how easy it is to attach and remove the car seat. It is difficult to remove or attach the car seat to some strollers that are not user-friendly. Instead, find one that latch is easy to operate. For example, you don't want to wake up a sleeping child because you struggle to remove or unlatch the car seat from the pushchair.
The under stroller storage
The under-stroller storage is an essential feature for the parents. In single strollers and side-by-side strollers, the storage section is usually unreachable to the child. But in double strollers or tandem strollers, the child seated at the back typically has full access to the under stroller storage as their leg will probably be dangling over or in the storage basket. As a result, the infant kicking or stepping on the items that are in the storage.
Consider whether the undercarriage storage will be safe to use when you place a child to sit in the back seat of the stroller.
Child compartment that reclines
Choose a stroller that, as a child compartment that can fully recline so that if your baby falls asleep, the baby can put him in a comfortable sleeping position.
The ASTM or the JPMA standards
The best double strollers stamped by any one of these bodies. Purchasing a stroller that has one of these stamps will give you some peace of mind and confidence in the item you have purchased because an item that has any one of these stamps guarantees that it has good safety and technical standard. So, in all, make sure your choice of the stroller is.
Stamped with 

ASTM

 or the JPMA standard stamps

It has a recline able child compartment

Under stroller storage

Easy to fold

It is a size that suits you and your storage space
Whatever decision you make, be sure the stroller has enough storage, a snack tray, cup holder, everything to suit your needs. Of course, the price should also be considered, but don't decide on just the price. Quality and safety should be the priority. With our best double stroller for infant and toddler or twins review, your decision should be made accessible.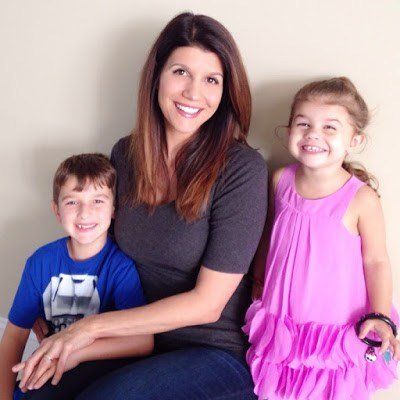 I am a social networks addict, and also it's partly what led me to blog writing. Now, I am working for BabyStrollerLab and also I have not looked back because! I enjoy getting in touch with my visitors as well as sharing my tales. I blog concerning crafts, parenting, health and fitness, dishes & just how I try to manage all of it as a functioning mom.