Summer Infant 3d Lite Review | Compression
Whenever you think of a lightweight but durable and stylish stroller, you can go for Summer Infant 3d Lite without any doubt. For its lightweight, you can enjoy every day's walk with your kiddos. Every type of road gives you a very smooth ride, whether it is grass and dirt roads or cobblestone roads. With a compact and easy-to-fold frame, you can go wherever you want with ease. The price of this stroller is very budget-friendly, and you will get almost all the features you want in a stroller for your baby.
Before starting the Summer Infant 3d Lite review, take a look around at the pros and cons of this stroller.
Things parents like
Its weight is less than half the weight of any regular-sized stroller, only 12 pounds!
It is easy enough to fold, or you can say hands-only fold.
A 4-position reclining seat makes it usable for 6 months baby also.
Enough storage spaces for mom.
Provides a remarkably smooth ride for the baby.
Removable canopy and adjustable cup holder.
Things to improve:
No car seat compatibility.
No super compact fold.
It doesn't stand when folded.
Summer Infant 3d Lite Review
In this segment, I mainly discuss some of its features that are really important for any stroller. As a parent, you always want to buy the best product for your kids. I hope after reading this part of the article you can decide on this stroller.
Its weight and size:
Already I mention that its weight is only 12 pounds or less than 6kgs. You can carry the stroller with your baby in another hand very easily. Those parents who go for an everyday walk know the importance of a lightweight stroller. When there are kids and their stuff with you, this light stroller may not create any extra issue.
The total product dimension is 18X17X43-inch. It takes a little space when folded. It fits into most of the car trunk or back seat.
Its safety features:
One of the major features you have to look at when selecting a stroller. I always concern about the safety of my kids.
A 5-point harness keeps your baby safe whenever you put your child on the stroller. In this stroller 5-point harness, all comes apart with one button. Additionally, the harness comes with shoulder straps that slide up and down for height adjustment.
This stroller rolls on a 6-inch wheel coated with hard rubber material. The front two-wheel is anti shocking 360-degree swivel wheel. This stroller has single-action brakes on the back two-wheel. By using your feet, you will lock each of the wheels individually. But the brakes are stiff enough that they can hurt your feet.
Its seating area:
Its sitting area is twelve and half-inch wide, and the measurement of the seat to top of the canopy is 26 inches. That means you able to fit your 3 to 4-year child in this seat. The seat is well-cushioned to keep your baby comfortable when they are sitting for a long time. Though we do not suggest you keep your baby in a stroller for a long time.
The weight capacity of this stroller is 50lbs, and a 43inch tall kid easily fits into it. The seating area has not any adjustable leg rest. Besides this, the footrest will not last for long, according to the users.
There are four reclining positions which are 25, 45, 55, and 60 degrees from vertical, which means it's not totally flat at its lowest position. Hence the stroller is not appropriate for a newborn baby.
Another thing that needs to mention is reclined seat blocks the storage basket.
Its Storage Area:
It has quite a big storage bin under the seat which a weight capacity of around 10lbs. That means you can carry a lot of stuff with you while strolling, such as medium size diaper bag, kid's favorite toys, etc. As an umbrella stroller, the basket size really impressed anyone.
Additionally, there is a storage pocket behind the seat. It is large enough to keep your mobile phone, wallet, keyring, etc. Having a cup holder with its frame makes it simple to carry a cup of coffee or a cup of tea for your refreshment. The cup holder can easily remove and attach anywhere to the stroller frame.
Its canopy:
Its canopy is not very big and does not go very far to provide enough sunshade for your kids. The canopy is removable and has a reflective pop-out visor.
Compared to the other stroller through its canopy is very small still, it is beneficial for the overhead sun, emitting UVA and UVB, and this canopy can protect those harmful rays.
No peek-a-bow window or wind passer in the canopy though it's not a big issue for small-size sun protectors.
Its fold and unfold mechanism:
Summer Infant 3D lite stroller has a traditional umbrella folding mechanism. It has a standard foot folding mechanism as well as a unique hand folding mechanism. You can easily fold this stroller with one hand with an automatic lock which is not available in a low-cost stroller generally.
You have to follow only 3 easy steps to fold or unfold it. After some practice, the steps are very doable to any parents. Lift the rear handle, then push the lever with your foot and finally collapse it.
Since it features quite a compact fold, you can store it anywhere in your car and home. But after folded, it cannot stand its own.
Other notable feature:
Handle: The stroller has a foam handlebar which sometimes irritates you. It's around 42 inches from the ground, and the height of the handles is not adjustable. Still, this height is appropriate for most of the average height parents.
Quality: Though it's a very cheap stroller still the manufacturer tries to maintain its quality level. You will not get all the top-level features. But I can assure you the overall quality is moderate, or you can say it decent.
Summer Infant 3D Lite stroller accessories:
To make a stroller very much comfortable for a baby, sometimes you need to buy some accessories. For this stroller sippy cup or water bottle can be kept on the cupholder. So you need not buy any cup holders. But I think if you buy two or three accessories, then it might be enough.
Summer Snuzzler for Infant: The Snuzzler provides full support for the head and shoulder of your baby. It is safe for newborns also.
Summer Rayshade Stroller Cover: Since our discussed stroller has a tiny canopy, it might be handy for your child. The ray shade UV protective stroller cover protects harmful rays of the sun. According to the sun's angle, you can extend this stroller from head to toe. Water repellent fabric keeps your kids dry while raining.
Munchkin Brica Deluxe Snack Pod: keep your baby happy while strolling with kid's favorite snacks. You can keep juice, crackers, or cereal in front of your child. These snacks can create the difference between the happy and meltdown child.
How do you clean a summer baby 3d Lite stroller?
When you use a stroller regularly, then it is necessary to clean it properly for safety use. Here some cleaning tips for you.
Use cold water and mild soap to clean small or minor strains on the fabric.
Use a soft and damp cloth to clean the plastic and metal parts of the stroller.
Do not use any bleaching agent.
Do not use any harsh or mordant solvents and cleaners.
Clean the wheel regularly.
Summer Infant 3D Lite review VS 3D Lite Plus
There is a lot of similarity between these two strollers. But 3D Lite plus a slightly improved version of the 3D lite. Here I discuss two major improved features of 3D Lite plus.
We already learned that the canopy of the 3D Lite is tiny to cover your baby. It offers almost zero security from the afternoon or morning sun. This problem is solved in Summer infant 3D lite plus. The canopy size is wonderful in this stroller. It covers more area than the 3d Lite. Besides this, it also expands a lot deep.
Another improvement worth discussing is the folding of the stroller. You need to use one hand to pull one switch and then be required to lift another switch. It is not perfect for all parents. As an improved version, the 3D lite plus can be fold by utilizing your foot only. As a result, you need not getting truly low to the ground. So you can say that closing 3D Lite Plus is easier.
1st one has four recline positions, whereas the 2nd one has three. Otherwise, almost all the features are the same.
Summer is very much aware of making a light stroller. 3D mini is lighter than the 3d Lite. If you are a traveler, then the Mini is for you.
Here some difference between 3D mini and 3D Lite:
There is 2 bottle holder in the Mini version where only one in Lite version.
The Weight Capacity of the prior one is 45lbs, slightly lower than the other(50lbs).
1st one lighter than the other.
Otherwise, all other features are almost the same in both the strollers. But my suggestion between these two 3d Lite is more preferable.
Summer 3d Lite Vs 3d Tote
Both are lightweight strollers, and we don't have to carry heavy weight if our stroller is light. If you want to move around with your baby daily, both stroller is the perfect choice for their lightweight. Mainly later one is the improved version than the prior.
Here some comparisons between them.
Tote is slightly lighter than the Lite.
Later one has a peek-a-boo window.
Tote has more storage pockets behind the seat than Lite.
Tote has a 2-panel canopy where the Lite has only one.
FAQs about Summer Infant 3D Lite:
Does the Summer Infant 3d Lite recline?
The simple answer is YES. It has four reclining positions, which is very much comfortable for your kids.
Questions: Can this be used for a 6-month-old?
Answer: Yes, you can use it for 6 months to 4 years old baby.
Questions: Does the stroller recline all the way back?
Answer: No, it does not recline to a fully horizontal position though it reclines pretty far.
Questions: Can it stand alone when folded?
Answer: No, it doesn't. But you can lean it on anything such as a wall or side of the car.
Questions: Is there any snacks tray in summer infant 3D lite?
Answer: No, only an adjustable cup holder comes with it.
Final Verdict:
Simply a budget-friendly and lighter stroller. As a decent-quality stroller, you get almost all the features. It is very much suitable for short walks and not appropriate for big kids.
However, it works great as a lightweight stroller. You can easily store it at home or in a car trunk—The perfect choice for parents who have a budget issue.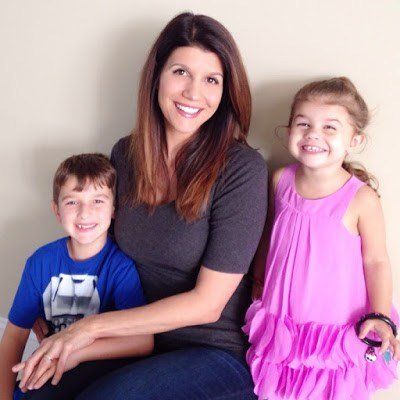 I am a social networks addict, and also it's partly what led me to blog writing. Now, I am working for BabyStrollerLab and also I have not looked back because! I enjoy getting in touch with my visitors as well as sharing my tales. I blog concerning crafts, parenting, health and fitness, dishes & just how I try to manage all of it as a functioning mom.