Summer Infant 3d lite Vs 3d Mini
For more than three decades, summer designed many infant and kid products to make our family life easier and safer. They always maintain the product quality as well as keep the product price within our reach. The product variation of summer is very much notable.
They produced different types of stroller, Infant 3Dlite, and 3d Mini are two of them.  These two models are two different variants of similar products.
This article will try to provide you the comparison, similarities, and differences between these two. So this article mainly about Summer infant 3d Mini vs. Lite.
Similarities between Summer infant 3d Mini and 3d Lite:
Since these two strollers are two variations of a similar stroller, lots of features are the same. Both the stroller is very much popular to the parents who like a lightweight stroller. There are not many popular alternatives in the same price range.  Some significant similarities are mentioned here to clear your confusion.
Seating compartment: Both the stroller has identical seating compartment. A larger seating area can hold only one child from 6 months to 4years old. The seat of these two stroller are well cushioned and made of high-quality fabric.
Safety features:
As I mentioned many times in my previous article, there is no consideration when the word safety comes for the baby. And in all the summer stroller, you will find enough safety features for your kids. Both the stroller consists of a 5-point harness system with an adjustable shoulder strap. Extra padding on the harness ensures enough comfort. Front-wheel shock absorbers are being available in both strollers. Two separate rear wheel locks keep the stroller from running when not required.
Storage basket:
Both the stroller has a decent size basket under the seat. The storage capacity of the basket is 10lbs which means a lot of stuff you can carry inside the basket. I found the bin very useful after keeping a medium diaper bag along with some toys.
Canopy:
A vital component for a stroller if you are strolling in summer or under the sun. One of the drawbacks of a summer infant stroller that both the stroller have a small canopy. However, they have a reflective pop-out visor which might be enough sometimes but not all times. None of these two has any window in the canopy. The canopy is removable and then easily attachable.
Other common features:
Handle height is perfect, which is ideal for average height parents.
It doesn't stand alone after folded.
Both the stroller is made of light but the durable aluminum frame.
Difference between Summer infant 3d Mini and 3d Lite:
Along with similarities, I found some contrasting features between them. Some significant differences are mentioned here.
Price: This is the main difference in my analysis of summer infant 3d Mini vs. Lite. Mini is the cheaper version, and Lite is a comparatively expensive one.
Weight: Both the stroller is light, but the Mini is slightly lighter than its counterpart. The importance of the Lite is 13 lbs, where another one is 2lbs lighter. I think it's not a big deal.
Reclining Mechanism: Clear difference available here. The straightforward mechanism you find on the Mini version. You can recline this stroller by just pulling a strap at the top of the seating area. On the other hand, a bit more complicated but obviously a more excellent mechanism for reclining the seat in the 3d Lite model. It has two red buttons on each side that helps you raise or lower the seat by pushing only.
Capacity: Although both the stroller can accommodate one child from six months to 4 years old, one weight capacity marginally varies from the other. The 3d Mini can hold up to 45 lbs, where the Lite version can hold up to 50 lbs.
Folding Mechanism: The Lite model appears to have a fancier folding mechanism. Although both the stroller is very easy to fold by just one hand, the Mini is less compact after the fold. That's why it takes more room than Lite.
Other differences:
3d Lite has a built-in carry strap, but Mini doesn't.
Mini has 2 cup holders, and Lite has only one.
Popularity Score:
Summer Infant 3d Lite: 98
Consumer Score:
Summer Infant 3d Lite: 8.7 (Great)
Summer Infant 3d Lite: 7.8 (Good)
Editor's choice:
After lots of review analysis, I can confirm that both the stroller is getting above A+ marks in their respective category. They are light, durable, and very much affordable. But when it comes to comparing each other, then you need to clarify your opinion.
From different review analysis websites, it is clear that 3d Lite is a more popular option. That doesn't mean that the mini is too far from the Lite in the popularity list.
I already mention that in my point of view the significant difference is the Price. The price of Lite is almost 2 times that of the Mini.
So when if you have no issue in the matter of price, then I vote to go for the Summer Infant 3d, Lite.
Final verdict:
I think the conclusion segment is elementary in this situation. Since it is not about the review article, I only try to focus on the similarities and differences between this two stroller. Then which one you want choices, it's your choice according to your budget and requirement.
As a lightweight and low-cost stroller, none can provide high-quality features, but they can satisfy you.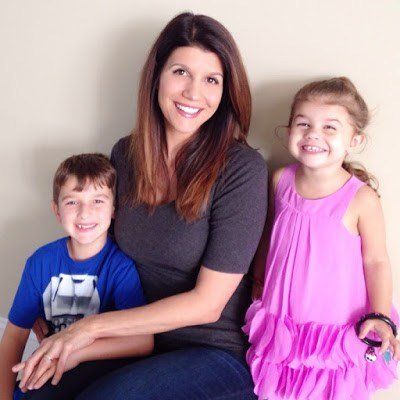 I am a social networks addict, and also it's partly what led me to blog writing. Now, I am working for BabyStrollerLab and also I have not looked back because! I enjoy getting in touch with my visitors as well as sharing my tales. I blog concerning crafts, parenting, health and fitness, dishes & just how I try to manage all of it as a functioning mom.