How To Fold & Unfold a Baby Trend Stroller?
As a new user of a stroller sometimes it is normal to have some difficulties while folding it. Again, the folding mechanism is not the same for all brands. If you change your stroller to Baby Trend from another brand, folding might create some issues for you. There is nothing wrong in that case. Don't feel bad or ashamed.
If how to fold baby trend jogging stroller is the main struggling point for you, then you are in the right place. In this article, I give you a step-by-step guide to do it very easily.
Stroller Folding Tips- Safety Manuals
When you will study how to collapse a baby trend stroller, some key things need to keep in your mind for kids and product safety.
At first, keep your kids away from any products while folding or unfolding. Be cautious about your and your kid's tinny finger.
To get smooth folding action, always use a lubricant. Sometimes joints and catches are being stuck or seize if you keep them outside. But use the recommended lubricants.
After every use, make sure that your stroller is dry enough. There may be a feeling of dampness if you do not wipe your stroller regularly.
While folding your stroller, sometimes some obstacles like fabric or strap can be stuck with any frame. It creates an issue while collapsing. So, remove these obstacles carefully before folding.
Extra accessories like trays, a Sippy cup, the basket should be detached before collapsing your stroller.
Most importantly, don't force the stroller to fold. If you haven't got smooth folding action, try again. Force folding can damage your product seriously.
If you have a product manual, then read it very carefully before using it.
How to fold a baby trend stroller
For more than 30 years Baby Trend provide lots of stylish and modern baby strollers for parents. They try to manufacture strollers for active moms. The folding mechanism of the baby trend stroller is very easy. Many of the strollers have a one-hand folding mechanism.
To get smooth folding action follow the following action.
Step 1: Engage all the brakes available in the stroller.
Step 2: Close the canopy properly.
Step 3: Recline the seat by releasing the buckle.
Step 4: Pull up the two leavers at both sides of the stroller handle or pressing the folding buttons located on the central joints of the handle.
Step 5: When the fold latches are released, the stroller handle automatically begins to fall toward the floor. At this point release the fold button and press the handle down until it is fully folded.
Step 6: To secure this folded position, you have to hook the fold latch perfectly which is located on the right side of the stroller.
How to open a baby trend stroller
Unfold mechanisms for every stroller are comparatively easy than folding action. Unfold a baby trend stroller is also easier than its folding action. Just follow some steps.
Step 1: Stand the baby trend stroller on the floor. All of its three wheels need to touch the ground accurately.
Step 2: Release the folding latch.
Step 3: Lift the stroller handle slowly with both hands until the metal frame is locked in the open position.
Step 4: Check the two trigger-style levers at each side of the stroller. If the stroller unfolds perfectly then both these latches are fully engaged.
Some User manuals for Baby trend Stroller:
Always pay attention to your kids while using a stroller.
Don't keep hot water on parents' trays.
Always use the safety harness.
Always adjust the safety buckle after repositioning the seat.
Engage the lock when it is not being strolled.
Be careful while pushing it in hill tracks.
Baby trend jogging stroller is one of the best in the business if you can use it perfectly. If you know how to close a baby trend stroller and other use & features perfectly then the stroller is the best alternative option for jogger parents. An easy folding and unfolding action make the stroller very user-friendly. Besides this, its compact fold makes it easy to store and transport.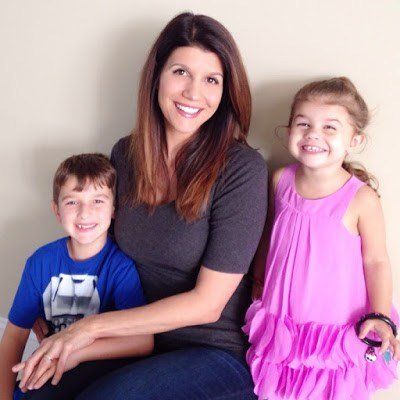 I am a social networks addict, and also it's partly what led me to blog writing. Now, I am working for BabyStrollerLab and also I have not looked back because! I enjoy getting in touch with my visitors as well as sharing my tales. I blog concerning crafts, parenting, health and fitness, dishes & just how I try to manage all of it as a functioning mom.